Raleigh, North Carolina, July 19, 2023 - VinFast announced it will hold the groundbreaking ceremony of its electric vehicle factory in North Carolina on July 28. This will be the first electric vehicle manufacturing facility in North Carolina, and will help contribute to the supply of electric vehicles in North America and accelerate the global green mobility revolution.
VinFast's manufacturing facility will be built at the Triangle Innovation Point in Chatham County, North Carolina. Covering an area of approximately 1,800 acres, VinFast's factory is designed to reach a capacity of 150,000 vehicles per year in phase 1. The factory will consist of two main areas: electric vehicle production and assembly. The complex will also house supplementary supplier businesses.
The project has received basic permits to begin Phase 1 construction. When the manufacturing complex commences operations, VinFast's factory will create an ecosystem of suppliers and help generate thousands of new jobs.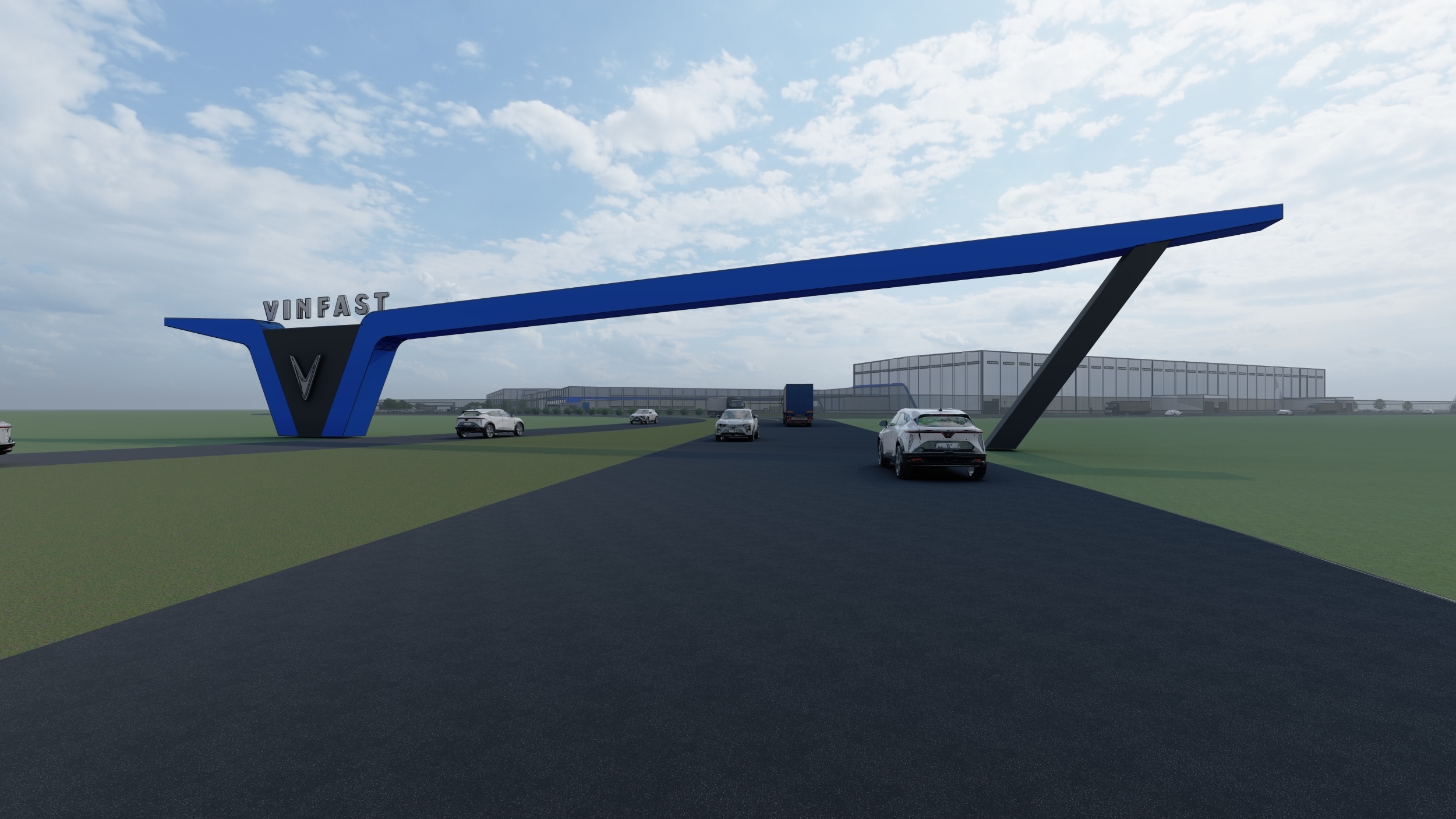 Madam Le Thi Thu Thuy, CEO of VinFast Auto. said: "The manufacturing facility in North Carolina is one of VinFast's key projects. When it begins operations, the factory will be VinFast's primary supplier of electric vehicles to the North American market, allowing us to optimize production and business activities. We hope the construction of the factory in Chatham County will contribute to advancing the clean energy economy in the US and help to support North Carolina's green mobility strategy."
The factory is expected to start production in 2025. Last year, VinFast was awarded a $1.2 billion incentive package from the State of North Carolina for this project, along with critical financial support from the City of Sanford, Chatham County and the Golden Leaf Foundation.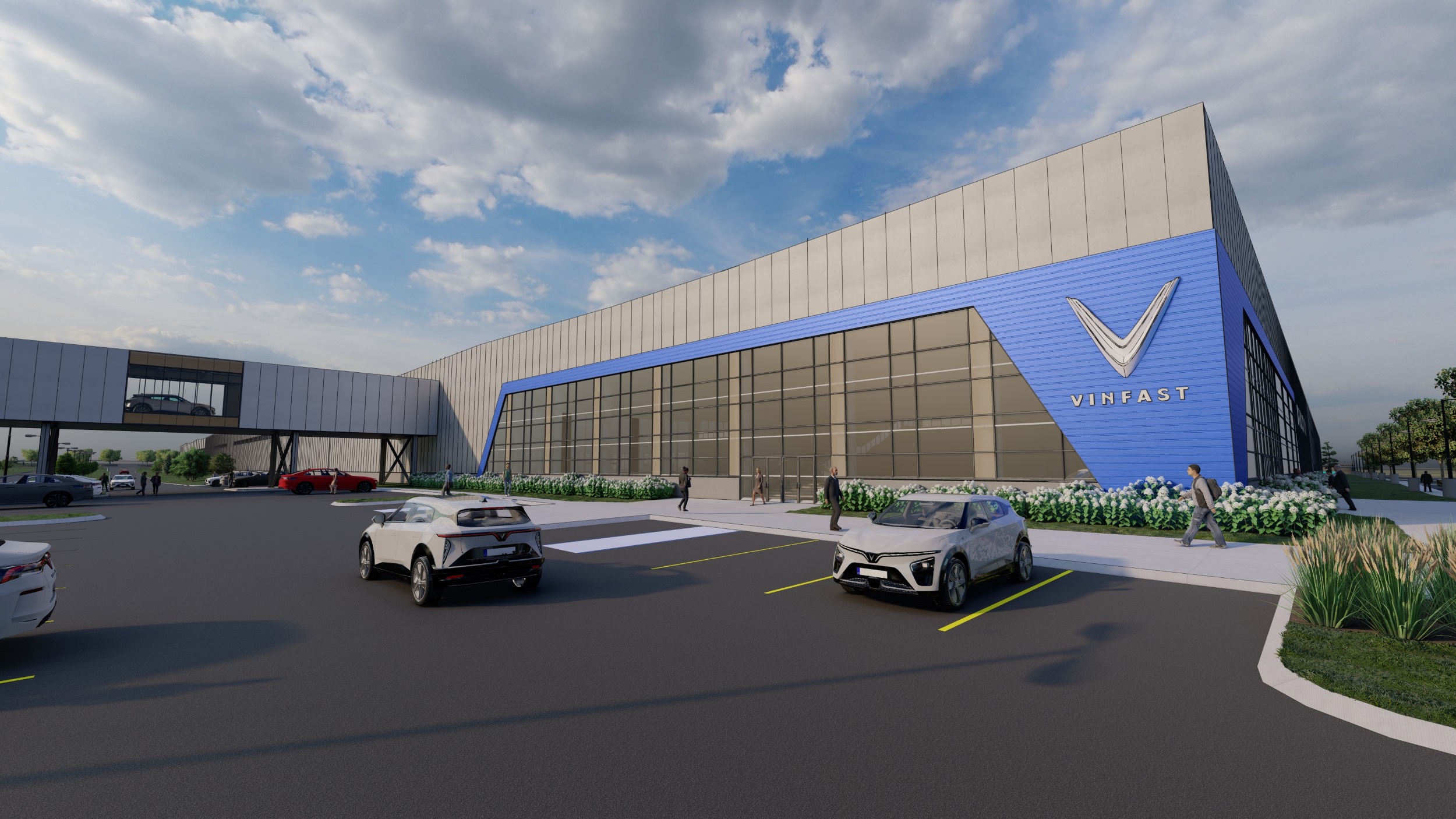 In addition to the factory, VinFast is accelerating its business and brand recognition in the U.S, by expanding its retail store and service center system, organizing local test drives and displaying products events throughout California. These efforts will aid in bringing  opportunities for customers to directly experience VinFast's EVs.
About VinFast
VinFast - a member of Vingroup – envisioned to drive the movement of global smart electric vehicle revolution. Established in 2017, VinFast owns a state-of-the-art automotive manufacturing complex with globally leading scalability that boasts up to 90% automation in Hai Phong, Vietnam.
Strongly committed to the mission for a sustainable future for everyone, VinFast constantly innovates to bring high-quality products, advanced smart services, seamless customer experiences, and pricing strategy for all to inspire global customers to jointly create a future of smart mobility and a sustainable planet. Learn more at: https://vinfastauto.us/.
VinFast Safe Harbor Disclosure
This news release may include forward-looking statements within the meaning of Section 27A of the Securities Act of 1933 and Section 21E of the Securities Exchange Act of 1934. Such forward-looking statements are subject to certain risks, uncertainties and assumptions and include VinFast's expectations. Forward-looking statements typically can be identified by the use of words such as "will," "expect," "believe," and similar terms. While these forward-looking statements represent VinFast's current judgment on what the future holds, they are subject to risks and uncertainties that could cause actual results to differ materially. Factors that could cause actual results to differ materially from those contemplated above include, but are not limited to, general economic conditions, hazards customary in the automotive industry, competition in certain markets, the volatility of battery prices, failure of customers to perform under contracts, changes in government regulation of markets and of environmental emissions, and our ability to achieve the expected benefits and timing of our electric vehicle projects. VinFast undertakes no obligation to update or revise any forward-looking statements, whether as a result of new information, future events or otherwise. The foregoing review of factors that could cause VinFast's actual results to differ materially from those contemplated in the forward-looking statements included in this news release should be considered in connection with information regarding risks and uncertainties that may affect VinFast's future results.