Berlin, Germany, July 3rd, 2023 - Vietnamese electric vehicle (EV) manufacturer, VinFast, has opened the doors to its new showroom in Berlin. The new store is the third in Germany and continues the expansion of the marque's network across Europe.
Located in the heart of the city, near both Unter den Linden, one of the city's main boulevards, and the iconic landmarks of Gendarmenmarkt and the Brandenburg Gate, VinFast Berlin combines a modern space with design cues inspired by Vietnam's natural beauty. The new store showcases the brand's line-up of fully electric SUVs, with the aim of increasing its presence within the region.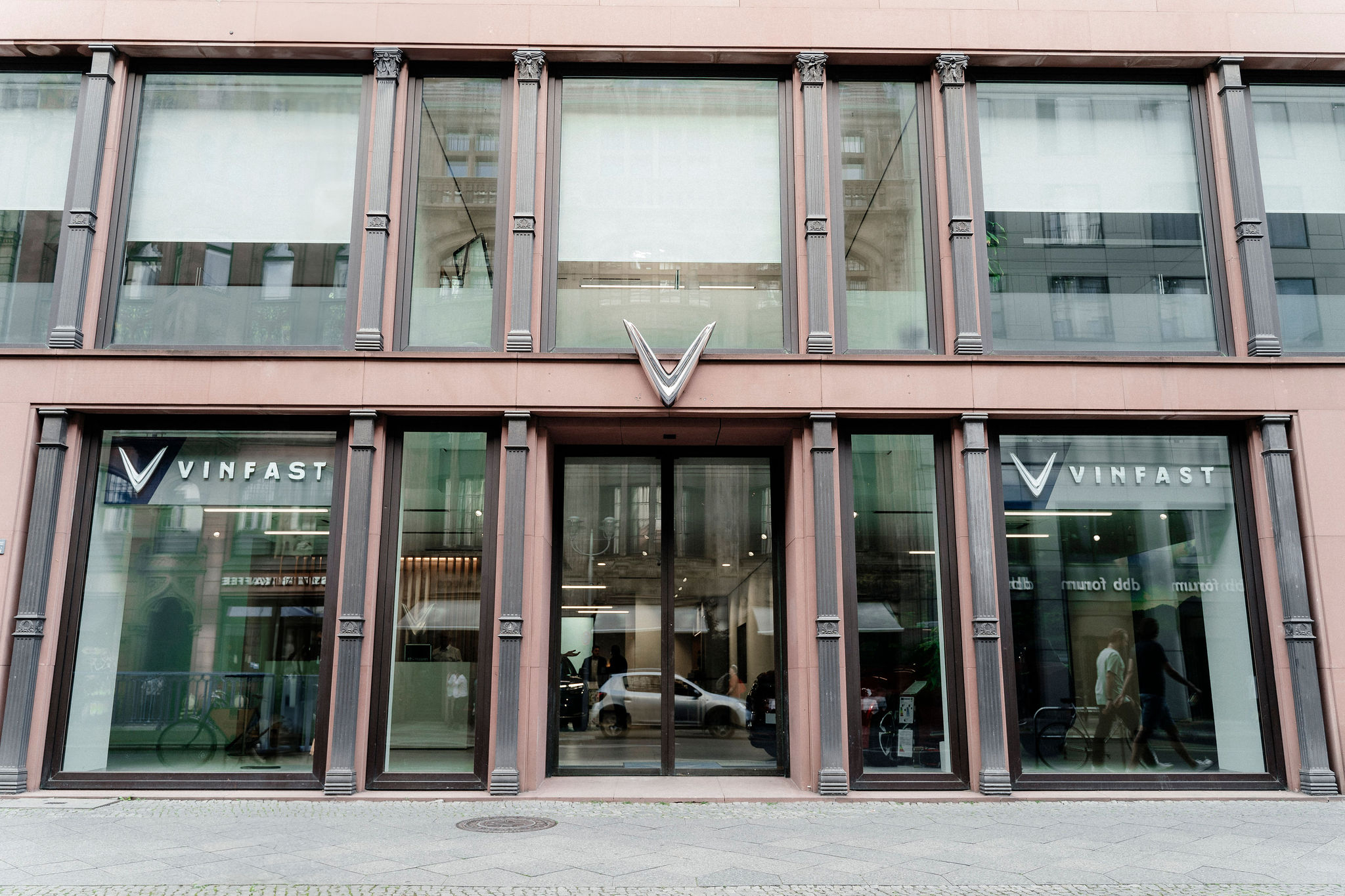 At VinFast Berlin, customers will have the opportunity to personally experience the market-leading in-car technology and admire the stunning VF 8 and VF 9 designs, both crafted by Pininfarina.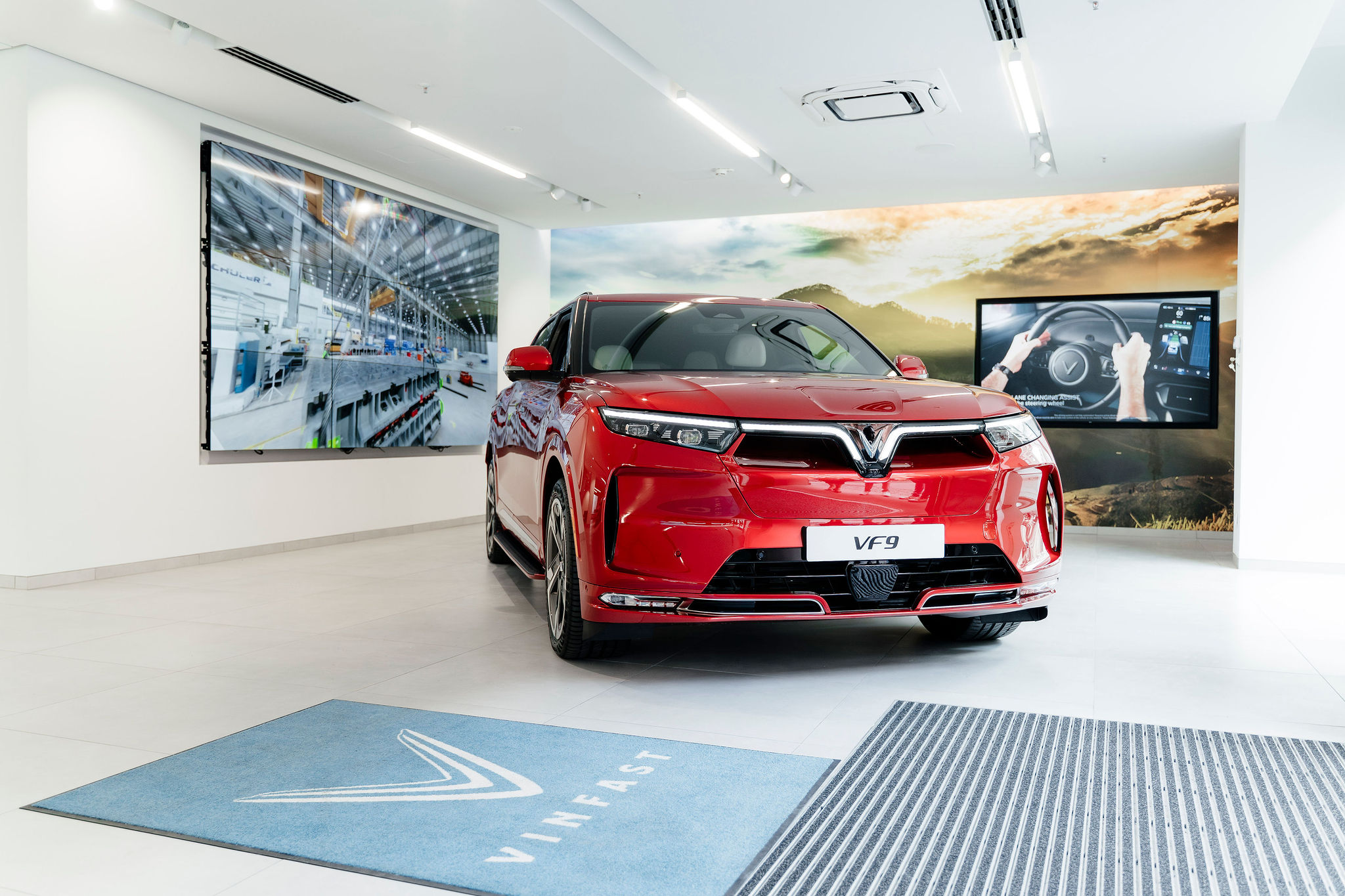 In-store advanced technologies will convey a "Future of Mobility" inspiration to visitors, while the brick-and-mortar site will provide a physical yet seamless link to VinFast's O2O shopping experiences; a cross-platform combination of online to offline services, such as registering for test drives online ahead of a visit to the store. Exceptional aftersales services will provide peace of mind to customers throughout their EV ownership journey.
Ms. Nguyen Thanh Thuy, VinFast Europe CEO, said: "VinFast's growing network of stores is a key part of our strategy to build reliable connections with our European customers throughout their EV ownership journey. The addition of VinFast Berlin to our European footprint also clearly demonstrates our ongoing commitment to, and our investment in, driving the revolution of sustainable mobility in the region."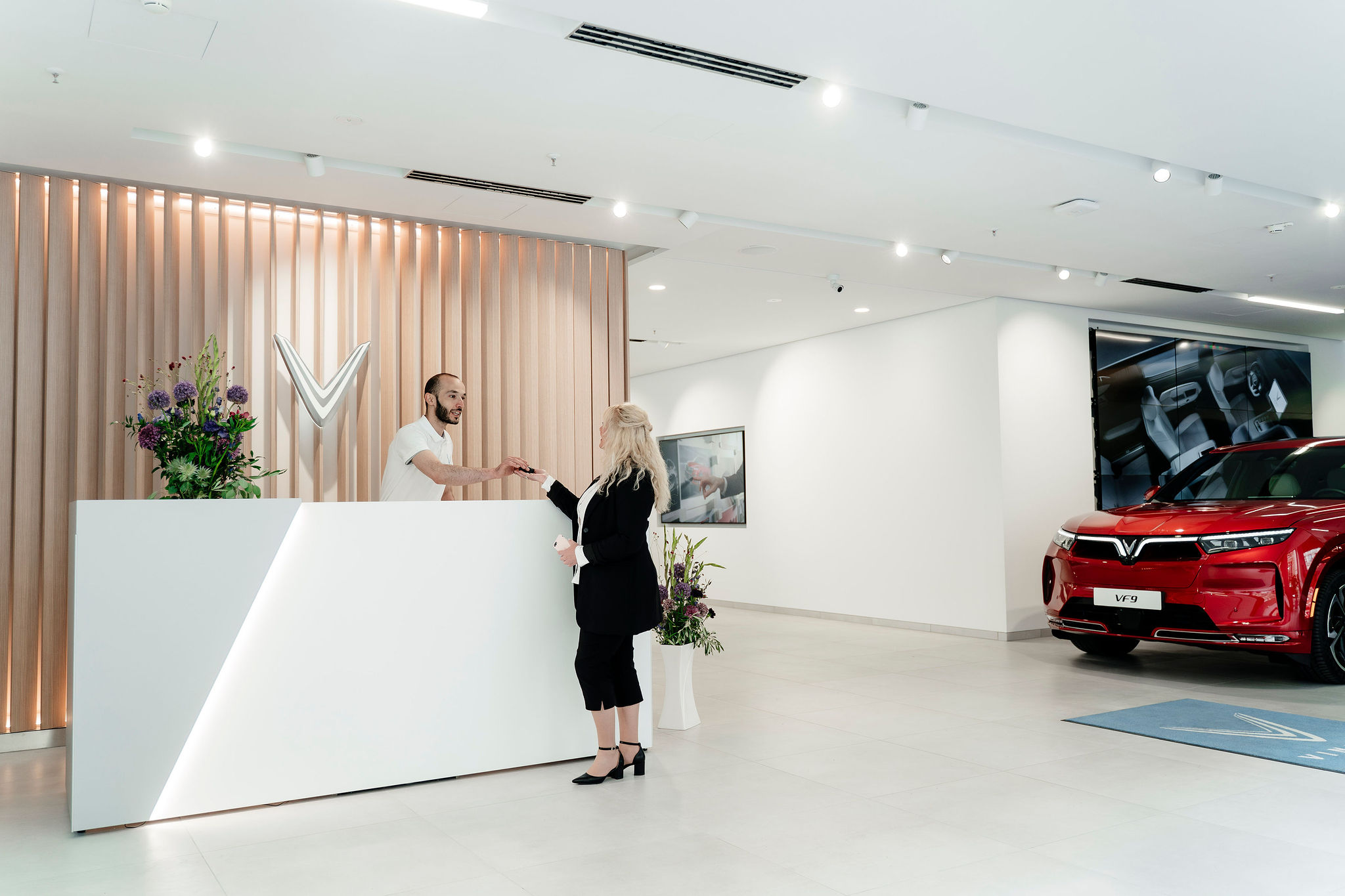 VinFast Berlin joins existing stores across Europe, including Cologne and Oberhausen in Germany, Paris Madeleine, Paris Raspail, Rennes in France, and Amsterdam, Rotterdam in the Netherlands. Additional facilities are expected to open soon in Hamburg, Munich, and Frankfurt in Germany, The Hague in the Netherlands, and Nice, Montpellier in France. Additional store locations in Europe will be announced later this year.
About VinFast 
VinFast - a member of Vingroup – envisioned to drive the movement of the global smart electric vehicle revolution. Established in 2017, VinFast owns a state-of-the-art automotive manufacturing complex with globally leading scalability that boasts up to 90% automation in Hai Phong, Vietnam. 
Strongly committed to the mission for a sustainable future for everyone, VinFast constantly innovates to bring high-quality products, advanced smart services, seamless customer experiences, and pricing strategy for all to inspire global customers to jointly create a future of smart mobility and a sustainable planet. Learn more at: https://vinfastauto.eu/en. 
About Vingroup 
Established in 1993, Vingroup is one of the leading private conglomerates in the region, currently focusing on three main areas: Technology and Industry, Services, and Social Enterprise. Find out more at:  https://www.vingroup.net/en.